With so much content available on the web today, it seems that we spend more time looking for movies to see than actually watching them. And sometimes, after yet another unsuccessful attempt to find a good film, you begin to think that you've already seen everything worth watching. Rest assured, there is very little chance that you have.
Dmfmemes gathered together a list of the most highly-rated but little-known movies adored by film audiences. We guarantee that you've probably not seen most of these ones!
Spy Game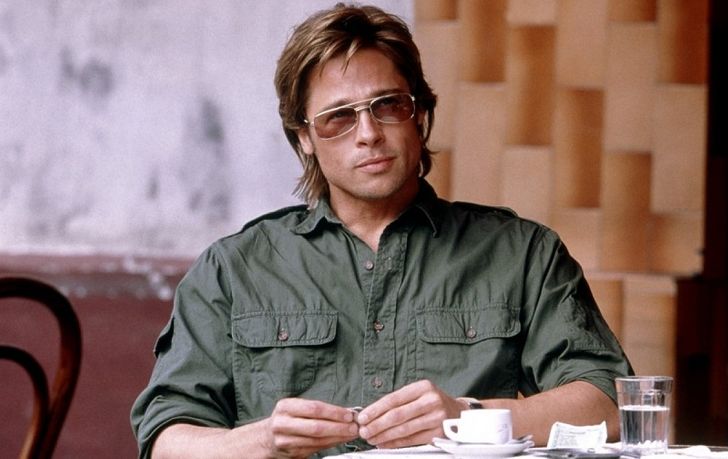 Nathan Muir, a retiring CIA agent, finds out that his protege Tom Bishop has been imprisoned in China, and could be sentenced to death for espionage. Muir understands that the Chinese authorities won't spare anybody trying to find out state secrets. But he has only a few hours to find and rescue Bishop. Insightful, fascinating and imaginative, this is a film about friendship and justice that is definitely worth your time.
The Station Agent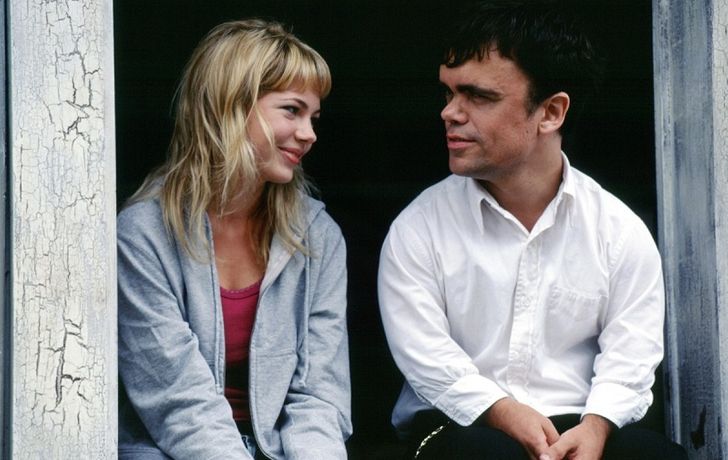 This movie is about Finbar McBride, a dwarf who has been the object of ridicule since childhood. He receives unwanted attention wherever he goes: people stare at him, snigger at him, sneer at him, sometimes even take pictures of him. Fin is used to being alone. He likes reading books more than communicating with people, because that is what he can't stand: people feeling sorry for him. This touching story about a little man with a big heart will send chills down your spine.
We Need to Talk About Kevin
Eva, the main character of the film, gave up all of her ambitions for a promising career to take care of her son and look after the house. However, their relationship has always been troubled. When Kevin turns 15, he commits an unspeakable crime, and Eva tortures herself with questions — Is it her fault? Could she save him from his terrible mistake? If you like gripping psychological dramas, this movie is just for you.
What Maisie Knew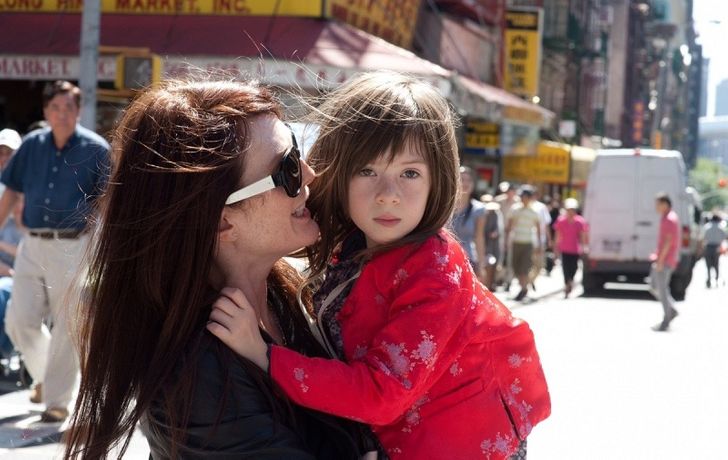 Maisie is six years old. Her mother, Susanna, is a singer in a rock band, and her father, Beale, is an international art dealer. Maisie's parents always argue with each other, and eventually they break up. Being very busy with their own careers, they completely forget about their responsibilities as parents and leave their daughter in the care of Beale's current wife, a former nanny, and Susanna's new husband, a barman. This is a heart warming feel-good movie that explores all the downsides of adult life through the eyes of a little girl.
Dear Zachary: A Letter to a Son About His Father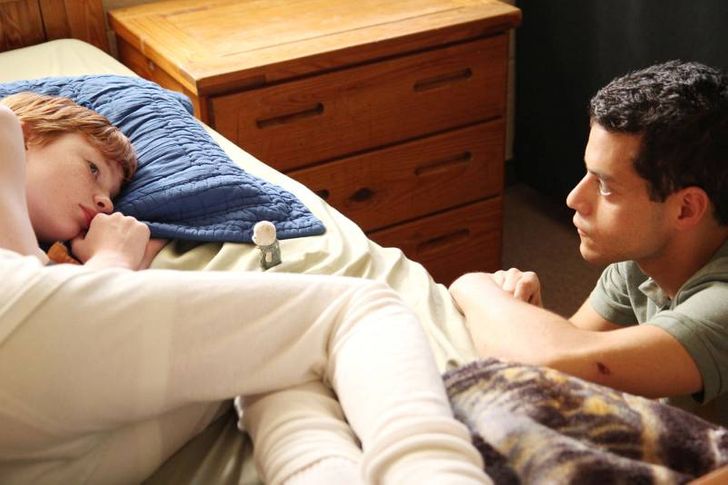 This charming documentary about the loving father of a young boy was shot by one of his father's friends. For now, that's all we can tell you about this film. But get ready to cry your eyes out, scream in anger and beam with happiness, all because of the love that exists in our world. And don't read any reviews or spoilers before watching. Just enjoy it.
The World's Fastest Indian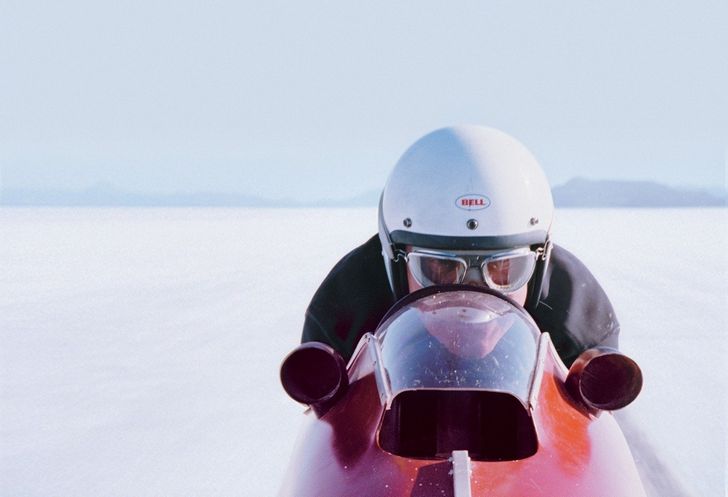 This movie is about Burt Munro (Anthony Hopkins), a kind-hearted New Zealander who spent 25 years building his 1920 Indian motorcycle into the world's fastest motorbike. This feel-good story reminds us not to give up on our dreams no matter how far-fetched they seem. We're certain you'll enjoy the brilliant performance by Anthony Hopkins — it turns an ordinary story into something truly amazing.
Atonement
Young Briony spends her days writing plays. She is secretly in love with Robbie, the son of one of the family's servants, who has a love affair with Briony's older sister, Cecilia. Briony wants to separate the lovers, and accuses Robbie of a crime he did not commit. Her testimony sends Robbie to prison and later to the army. Later, the grown-up Briony understands what a terrible mistake she made when she was a teenage girl. Can she do anything now to atone for her guilt?
What's Eating Gilbert Grape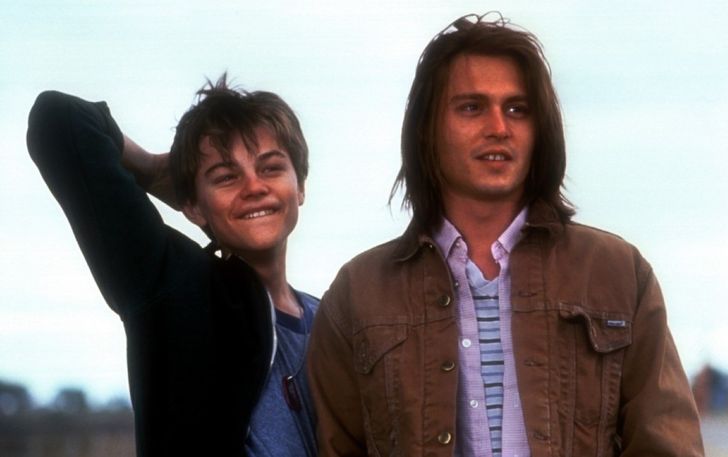 Gilbert Grape is a young man who lives with his clinically obese mother and his disabled brother in a small town where nothing ever happens. Gilbert's life is monotonous and boring, until fate gives him a chance to change everything. This happens when a young, pretty woman arrives in their town, and Gilbert falls in love with her. With Johnny Depp, Leonardo DiCaprio and Juliette Lewis in it, this movie is automatically worth watching.
How to Change the World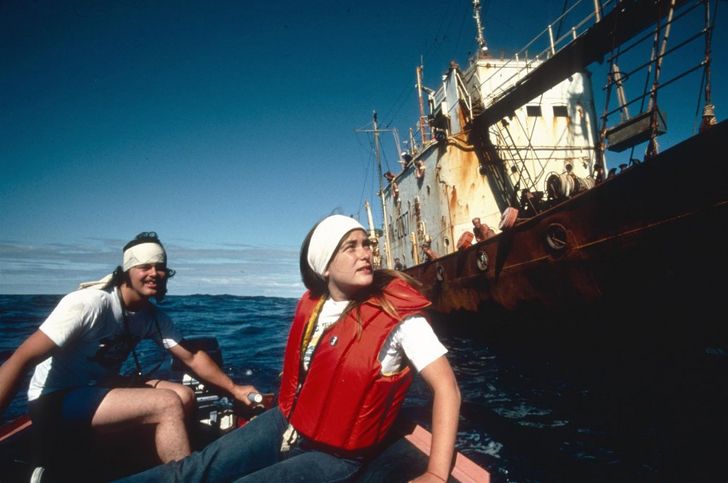 In 1971, a group of environmental activists, trying to stop nuclear bomb tests, sailed in a small boat to where the testing was to be conducted. Their protest received a lot of media attention, making this small group of friends national heroes. This is how the history of the global organization known as Greenpeace began. But this movie not only tells the story of a little ecological movement that turned into a giant organization, but also shows how fame can change people — and not always for the better.
Blackfish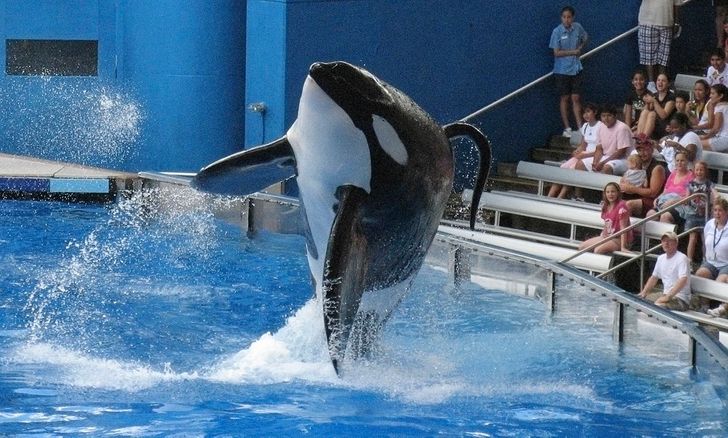 The movie begins with the story of a trainer at Sea World who was dragged under water to her death in the jaws of Tilikum, a killer whale. This terrible accident happened in 2010 at a major amusement park in Orlando and, as it turned out later, this whale had killed twice before. The film shows what devastating consequences can arise from keeping such intelligent and sentient creatures in captivity and challenges us to consider our relationship with nature. This emotionally wrenching story is definitely worth seeing.
Mr. Nobody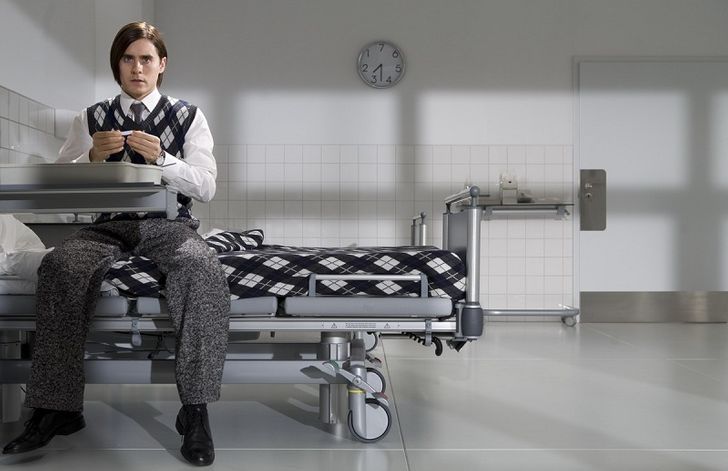 In this movie, we follow the story of the frail old man, Nemo, who awakens in the far future and finds that he's the last mortal left on Earth. All other people are immortal, and want to know the life story of this old and apparently crazy man, living out his last days. With all his wisdom, Nemo recounts his story to a reporter. The ingenious way in which the director weaves the pieces of the puzzle together into an intriguing plot makes watching this film a real pleasure.
The Diving Bell and the Butterfly
Le scaphandre et le papillon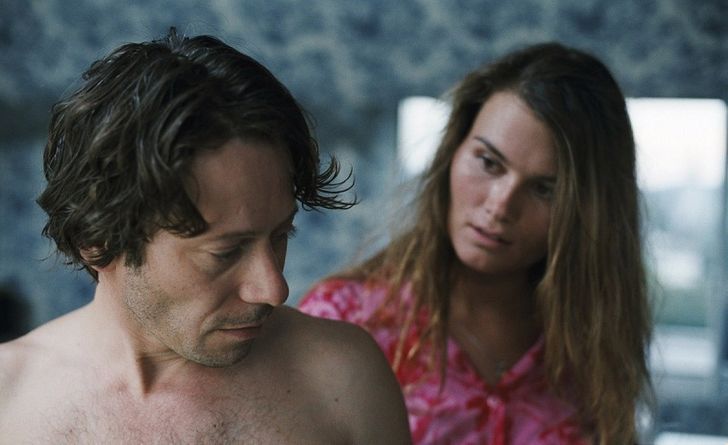 Jean-Dominique Bauby, the editor of Elle France, suffered a stroke at the age of 43 and found himself completely paralysed, except for his left eye. Now his only way of communication is by blinking his left eye when a person sitting next to him utters the proper letter. This is how he spelled his book out, revealing everything about his inner world. He explains how it feels when you are trapped in your own body, and imagines himself travelling to other places and times.
Headhunters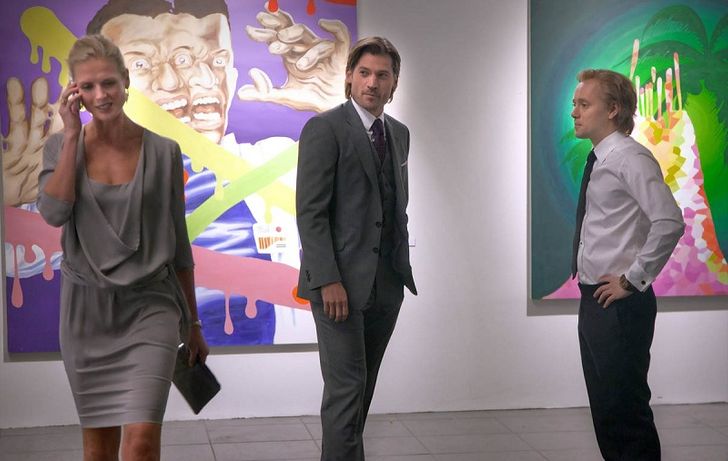 Roger Brown is a brilliant headhunter who recruits the best managerial talent for leading international corporations. A letter of recommendation from him is the key to being hired. But the money he earns as a headhunter is not enough to support his extravagant lifestyle. That is why he becomes an art thief. Roger believes that he has found a solution to all his money problems when he discovers a masterpiece by Peter Rubens that has been lost since World War II. But everything is not as simple as it first appears, and he himself becomes the prey. Bear in mind that with a lot of violence and grim humour in it, this film is restricted to an older audience.
The Grand Seduction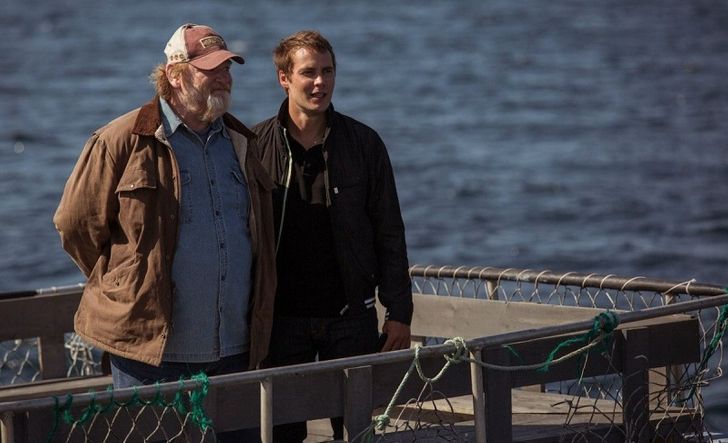 Tickle Head is a small dying Canadian fishing village. The residents have been prohibited from fishing here and therefore, being unable to make enough money, are forced to leave. The only way to get Tickle Head out of its misery is to build a factory, offering employment to everyone. But there is one more problem: in order to land a contract, they must have a doctor in residence. Fortunately, just in time Dr. Paul Lewis is arrested at the local airport… This movie is a great example of how a simple story can still become a wonderful film and a work of art. It will definitely exceed your expectations.
Beasts of No Nation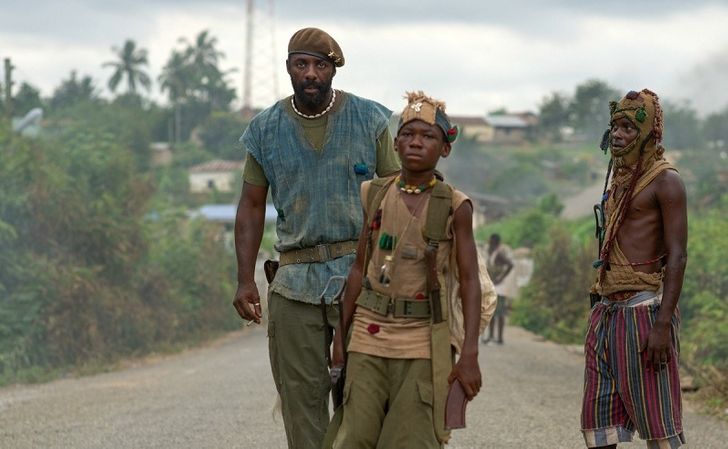 When civil war in West Africa breaks out, a young boy named Agu is forced to join a unit of mercenary fighters. Having survived the death of his father and the disappearance of his mother and sister, he is now thrown into a life full of yet more violence and cruelty. This is a powerful and thought-provoking film that shows the horrors of a senseless war through the eyes of the children involved in it. Dramatic and suspenseful, this drama won't leave you indifferent.
Short Term 12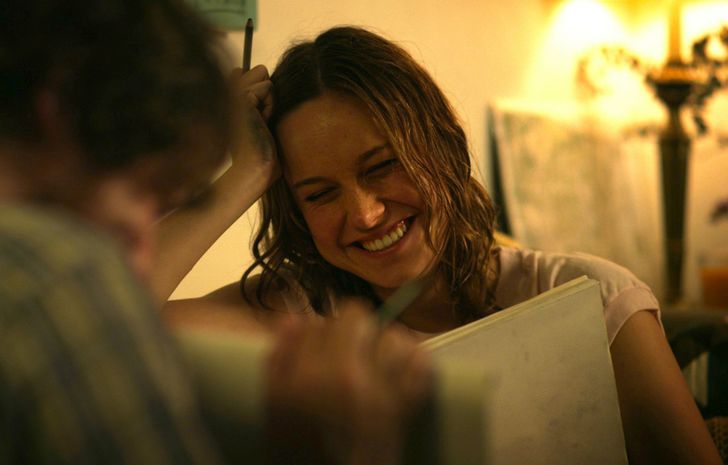 The film tells the story of Grace, a young woman who works at the N12 camp for troubled teens. Life goes on as normal until Jayden, a rebellious girl, whom Grace tries to reach out to, arrives at Short Term 12. This movie is about the brilliant teachers who manage to break through to children with special needs and try to help them cope with the difficulties which they face in their lives. Full of hidden meanings, allusions and hints, this film is a must see for those who love intricate psychological dramas.
God Bless America
Frank is a guy who is tired of everything. He is tired of his friends, neighbours and colleagues. After being diagnosed with a terminal brain tumor, he meets a student that hates today's society just as much as he does. Frank teaches Roxy how to shoot, and she tells him who the next target will be. Extremely controversial and divisive, this film is still worth watching.
Fruitvale Station
Oscar Grant is an ordinary twenty-two-year-old guy who loves his daughter and tries to be a good son. He has made some mistakes in his life, but he's still young and inexperienced. This is a great albeit bittersweet movie about mistakes, family values and the prejudices of the society in which we live.
Beginners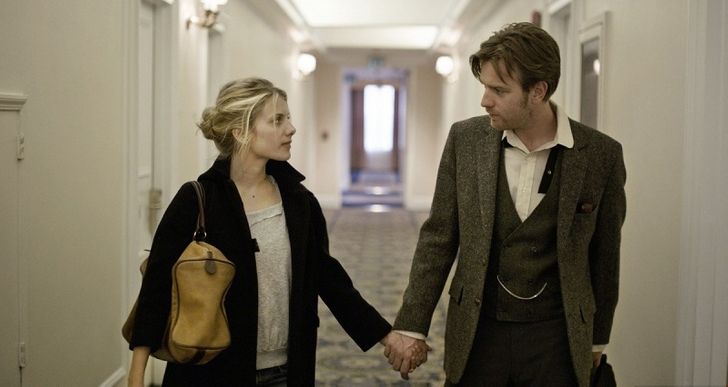 Shortly after his mother dies, Oliver is stunned when his father, a 75 year-old man, announces that he is a gay. Now he has decided to change his life completely: new clothes, new friends, new hobbies…and a new love. Beginners is immensely moving, funny and involving. You won't regret the time you spend watching it.
Liberal Arts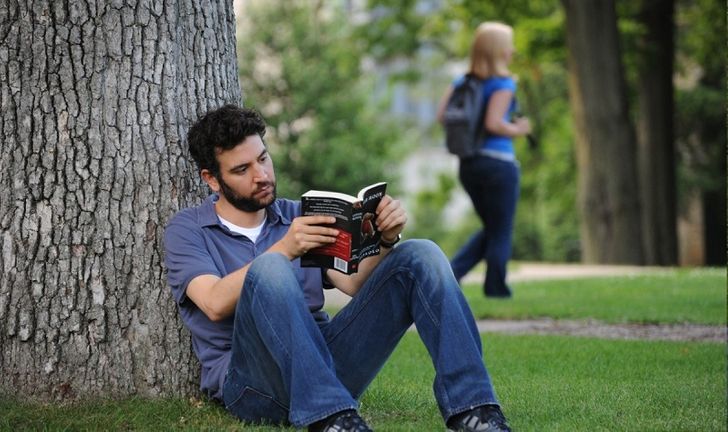 He is 35 and she is 18. They both adore reading and listening to music — they could become good friends. But this movie is not about people; it's more about brilliant music that allows you to look at familiar places from a whole new perspective, and books that help you rethink your life. This charming, tender film make us believe that we are never too old to feel young.