Every person possesses their own unique skills that help ease their life and save time. It's not necessary to be a college graduate or an accomplished scientist in order to come up with little life hacks. People go about their lives and find simple and quick solutions to various tasks.
We are always happy to share with you how to make our life easier and more comfortable. That's why we dove into the internet and found 20+ of the most interesting life hacks for you from all over the world.
Food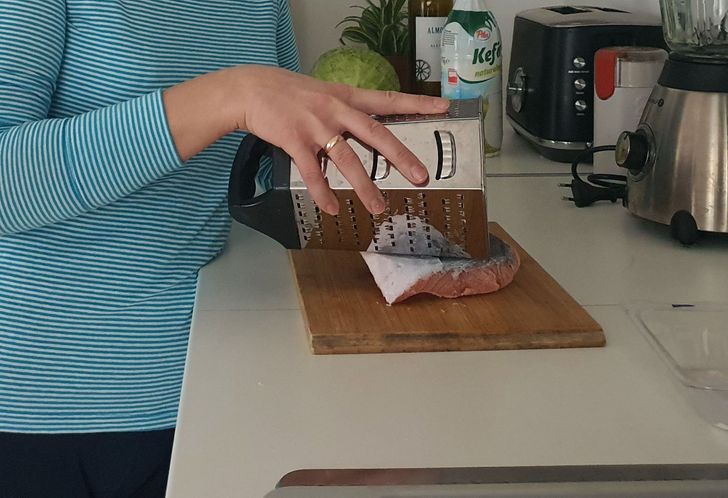 I could never understand why a grater has that side with the tiniest holes. I had the following options in my mind: to make lemon zest or to grate nutmeg. Do you really need zest that often? Do you regularly grate nutmeg? Once my neighbor told me that this side is perfect for removing scales from fish. I had my doubts, but I tried. The result was a perfectly clean fish without a single scale and it took me only 2 minutes to do it. That's what we need that side of the grate for!
If you want to open a glass jar (like jam or pickles) and the lid won't move, place a spoon with the tip under the edge of the lid and pull the spoon upward. The lid will budge and you can open the jar. © kpssble / Reddit
When you are at a restaurant, wash your hands after ordering. The menu is generally one of the dirtiest things you can touch! © Jyotish Robin / Quora
I use an old ketchup bottle to pour oil. The thing is, ketchup bottles have a little plastic rubber valve/film that only releases its contents when you squeeze the plastic bottle. So it helps you to not overpour oil when you're cooking. © desinica / Reddit
Always better to microwave for longer on a lower power level, especially for leftovers. Trust me on this one, it heats up way more evenly. © little-lion-sam / Reddit
Computers and work
Home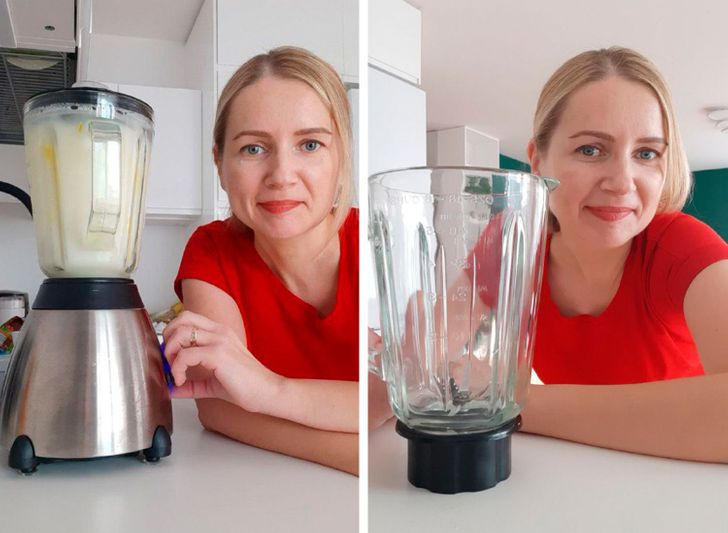 Saving money
I try to add things up as portions of better, or more fulfilling things, like a coffee is 1/10 of a new game. 10 meals out is a weekend away, etc. © _mexicola / Reddit
Or another good one is "how much does x cost in workable hours?" When I was making $10/hr I pretty much stopped buying things because nothing I could buy was worth an hour or more of my time. © Annonimus / Reddit
I don't have bad habits, but I live my financial life as a person who has them. Meaning every Monday I transfer the sum of one week's worth of money that I would spend on my bad habit to my savings account. If people that earn less than me can afford bad habits, so can I. © kebabhue / Reddit
Beauty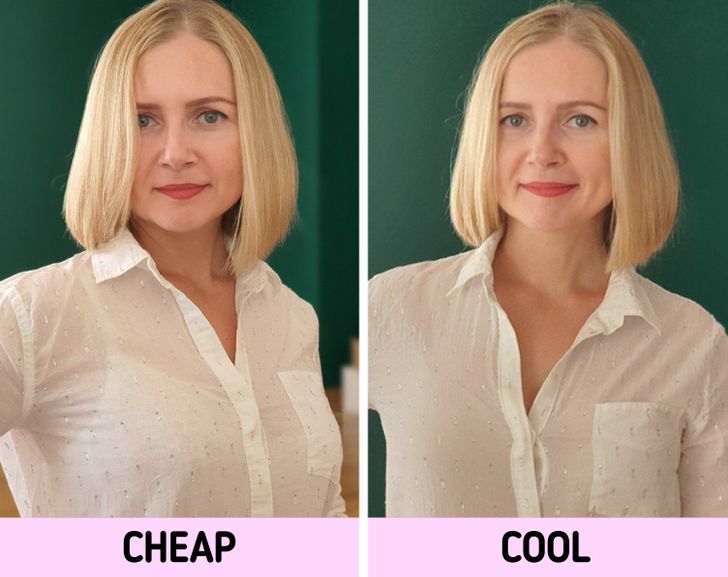 Life
Do you have anything you could add to this list?